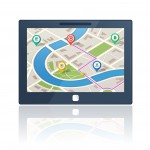 We're driving DOT business to your practice!
Now that you've gone to the time, trouble and expense of becoming NRCME certified, how are you going to attract this lucrative market to your practice? We want to help you to capture your share of that business!
Join our expanding team of physicians today, and be a part of the internet's #1 website for drivers to locate NRCME examiners.
There are an estimated 7 million CDL holders in the U.S. and as you know, every one of them must have a DOT physical examination at least once every 2 years. Naturally, there is tremendous competition for this market, and we want to make it easy for drivers to find you.
When you list your practice on our interactive website, drivers will be able to see your location, hours of operation, your prices and any other services that you offer. You can also easily customize your listing anytime you want. If you choose, we even offer the opportunity for the drivers to pre-pay for their examination. This is a great service that cuts down on no-shows at your office, saving precious time for your front desk staff! You'll receive your money the same day the pre-pay is made, regardless of when the driver schedules the appointment!
Choose one of our 6 options below:
Basic
Features included in subscription
Business Name
Address
Office Hours
Phone Number
Interactive map
Featured Location
Link to your website
Prices
Other services offered
Photo or office logo
Ability to accept pre-payment for exams
Contact Owner button
Top Section in Search Results
FREE marketing to trucking companies in your area
FREE spreadsheet of trucking companies in your area
Total – $468 per year
Premium
Features included in subscription
Business Name
Address
Office Hours
Phone Number
Interactive map
Link to your website
Prices
Other services offered
Photo or office logo
Ability to accept pre-payment for exams
Featured Location
Contact Owner button
Top Section in Search Results
FREE marketing to trucking companies in your area
FREE spreadsheet of trucking companies in your area
Total – $588 per year
Premium Plus
Features included in subscription
Business Name
Address
Office Hours
Phone Number
Interactive map
Link to your website
Prices
Other services offered
Photo or office logo
Ability to accept pre-payment for exams
Featured Location
Contact Owner button
Top Section in Search Results
FREE marketing to trucking companies in your area (A $297 VALUE!)
FREE spreadsheet of trucking companies in your area
Total – $1,188 per year
Basic
1 Year Pre-Pay (10% off)
Was $468 per Year
Now Only $421 per year
Premium
1 Year Pre-Pay (10% off)
Was $588 per Year
Now Only $529 per year
Premium Plus
1 Year Pre-Pay (10% off)
Was $1,188 per Year
Now Only $1,069 per year
For Additional Information Call Toll Free 1-888-908-7993